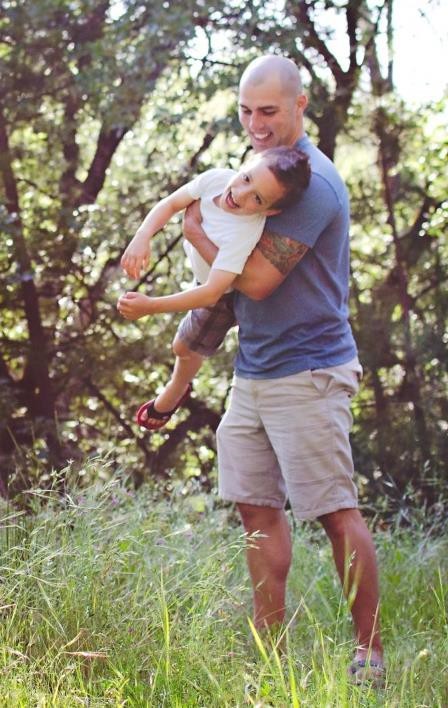 I wanted to take this opportunity to connect with you, and to share a little about myself. People like to do business with someone they trust, and you can only trust those whom you know. If you know more about me as a person and about what motivates me to work hard, then you will know that I am a real estate agent who doesn't expect your business based on our relationship; I only ask for the opportunity to "apply for the job."
We don't always end up where we'd expect. In fact, if I could share my life story with nineteen- year-old me, I'm not sure she'd believe me. Back then, I was a music major at Sacramento State, and I fully expected to spend the rest of my life completely engrossed in music. Even after switching majors to business administration, music was still my passion. Whether I was listening to jazz or playing bass guitar in a rock band, my path seemed pretty clear to me. I scoffed at my mother when she suggested I look into real estate. As it turns out, she may have known my talents better than I knew them myself.
As I finished college, my band was signed to a small record label. For a while, I had the time of my life making ends meet just by pursuing my passion. But when the label went bankrupt, we parted ways. I wasn't too worried. I had a job lined up in corporate sales for a pharmaceutical company, and—more importantly—I'd met my future husband, James, during my time with the band. And, as I like to say, I took him with me when I left that part of my life behind. Having a family was definitely not on my radar at first. But once I met James, it quickly became a bigger consideration. We were married in 2008, and our son Jacob was born the following year.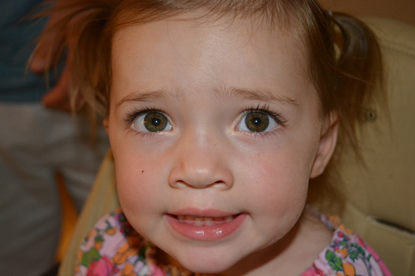 Beginning in 2010, I really dove into real estate. Though I'd obtained my license a few years prior, it was only once we had started a family that the notion became more attractive. The flexibility let me work around my busy schedule as a mother and allowed me to work on a venture of my own. But it wasn't long before my world changed yet again. My daughter, Olivia, was born with a congenital heart defect called aortic stenosis—the left side of her heart is misshapen, constricting blood flow from the heart to the rest of her body. We expected to have to put her through multiple procedures within the first year of her life. Amazingly, the first intervention proved very effective, and, although she will have to deal with this condition for the rest of her life, Olivia is as healthy (and feisty) as can be!
My early experiences with Olivia's condition really opened my eyes to the hardworking medical professionals in our community. I was amazed at the kinds of situations these people encounter every day, and by the genuine care they include in their daily services. It is in part from this revelation that I became so invested in the Homes for Heroes program. Homes for Heroes lets real estate agents give 25% of their earnings on a transaction back to the heroes in their community as a discount on their own undertakings in real estate. The program focuses on military, first responders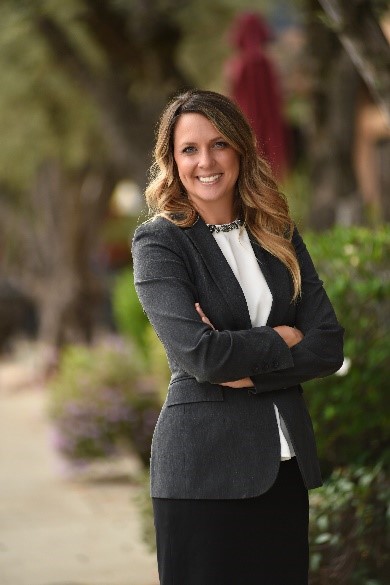 such as firefighters, law enforcement, medical professionals, and teachers as thanks for their support of the community.

Aside from my involvement in Homes for Heroes, I recently increased my level of partnership with Fusion Real Estate. As a Fusion Diamond Agent, I have access to a higher level of value- added tools and services, many of which pass directly to my clients. Fusion Real Estate is such an amazing brokerage, in that they allow me to practice under my own name and principles, but with the resources of a larger agency.

Real Estate ownership is a cornerstone of building wealth. Due to my experience in corporate sales and analytics, my approach to real estate is slightly different than most agents. I strive to stay current on interest rates and financing options, market trends, and I work diligently to be a resource to my clients for all other things real-estate related. I look at each scenario critically from a financial perspective, while also maintaining sensitivity to the fact that buying or selling a home can be an extremely emotional process. My focus is to build relationships and clients for life.

I'd love to help get you where you're going, even if it's some place you never expected. When you or someone you know is in need of an agent, I hope you give me the opportunity to interview for the job.